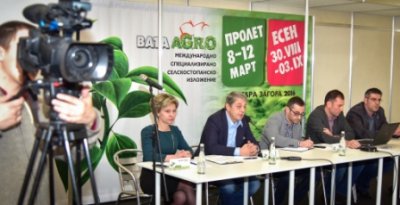 A charity event was organized by the members of the Bulgarian Association of Traders of Agromachineryt during the International Agricultural Exhibition BATA AGRO 2019 – Spring, in which most of the exhibitors were willing to participate.
The funds collected were donated to four mothers from Stara Zagora. "This time we decided to donate funds to some extremely brave women. The foster parent, according to the laws of the Republic of Bulgaria, is a profession, but it is certainly a vocation. Opening your home and heart for children deprived of parental care requires extraordinary power and courage, a gesture that is worthy of respect", said Adelina Ilieva, organizational secretary of the Association.
Caring for a child should not be limited to food and clothing alone, but to being brought up to universal values. I am convinced that foster care should be promoted because it is the only alternative to living in social homes, added Adelina Ilieva.
The foster mothers from Stara Zagora thanked for the donation and expressed the hope that more and more people will join the project for raising children in a family environment.
In recent years, in the Stara Zagora region, foster families have increased. The municipal administration and the Agency for Social Assistance work on joint projects to extend the foster care service.