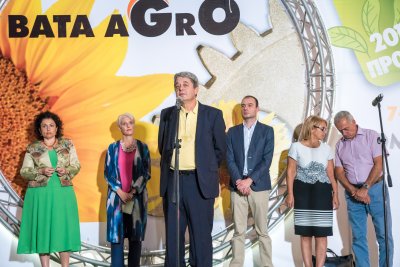 The official opening of BATA AGRO 2016 – Autumn was held on August 30 in the covered exhibition areas of Stara Zagora Airport. The forum opened the Minister of Agriculture and Food Mrs. Desislava Taneva. Special guest was British Ambassador Emma Hopkins.
The opening continued with a tour of the exhibition area, followed by a media briefing with journalists.
Part of the exhibition programme was a seminar organized jointly with the Ministry of Agriculture and Foods for measures under the RDP with a focus on measure 4.1.