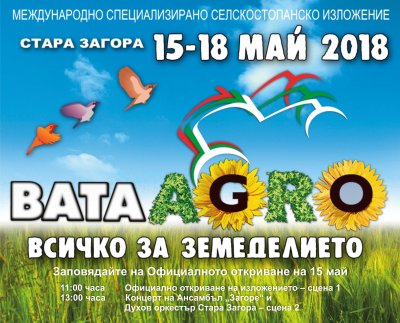 On over exhibition area of 35,500 sq m are located this year's participants in the International Specialized Exhibition BATA AGRO. The forum will open Atanas Dobrev, Deputy Minister of Agriculture, Food and Forests, and Stara Zagora Mayor Zhivko Todorov.
Among the official guests are also representatives of State Fund Agriculture, state and local administration, as well as representatives of higher education institutions in agriculture.
The official opening will be at 11:00 at Stara Zagora Airport.
From 13:00, all guests will be greeted by a festive concert of the Zagore Folk Ensemble and the Municipal Brass Orchestra – Stara Zagora.